The breakfast Plan

My mother-in-law taught me a valuable lesson that has saved our entire family money, time, and moments of frustration. When we stayed with her she would ask me during breakfast if I had any plans for dinner. We would discuss options and then make a plan for the evening meal. Sometimes it was as simple as taking something out of the freezer to thaw or going by the grocery store for a missing item. It is amazing how great it feels to know what your plans are for dinner, even if it is just having leftovers. Planning dinner in the morning is a wonderful way to simplify your life. You will be amazed at how great it feels to have dinner planned and not wait until the last minute. Most families say planning dinner ahead of time helps them eat earlier, save money, and relieve stress.
Packing Made Simple

If you have children you know how difficult it can be to go a trip. Not only do you have to pack your things, but you are responsible to help everyone else get ready. To help make things easier, try using a packing check list. Create a list with basic items for your kids to pack. To the side of certain items like shirts and pants you can specify how many. Then let your kids do the work by going through the check list and packing what is needed. Kids love to get involved when they know what to do. A packing list helps shift responsibility to your child in a fun, loving way.
The great thing about a check list is you won't forget important items for your vacation. If there is an item you don't need, simply cross it off and let your child know to skip this item. This little trick has saved our family so much time and helped all of us work together when we leave for a fun vacation.
Children are Like Kites

"You spend years trying to get them off the ground. You run with them until you are both breathless. They crash, they hit the roof, you patch, comfort and assure them that someday they will fly. Finally, they are airborne. They need more string, and you keep letting it out. They tug, and with each twist of the twine, there is sadness that goes with joy. The kite becomes more distant, and you know it won't be long before that beautiful creature will snap the lifeline that binds you together and will soar as meant to soar. . . free and alone. Only then do you know that you have done your job."
By Erma Bombeck
Just A Thought

"Most folks are about as happy as they make up their minds to be."
Abraham Lincoln
It is going to be a joyful day!

April 21-27 is TV Turnoff Week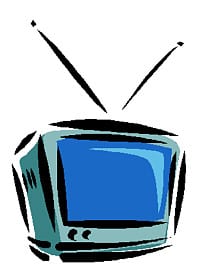 Imagine what you can do with a single click. Turn off your TV and get active! You can read a book, take a walk, play a game, go bowling, invent something, go for a swim, visit a friend, write a letter, explore, bake cookies, take a hike, ride a bike, jump rope, throw a party, or watch the sunset.