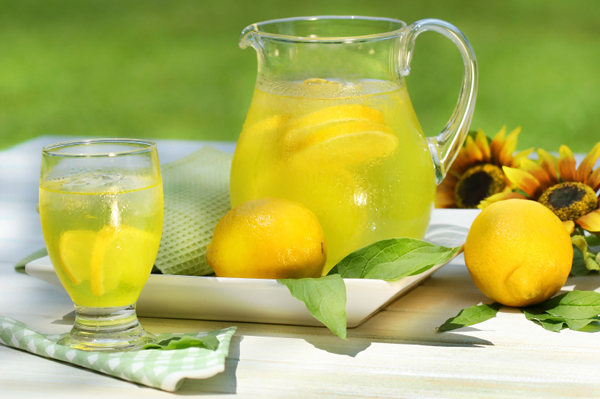 Summer brings to my mind my beautiful garden, my children laughing and playing outside, trips to the lake, long warm days, and lemonade stands. Whenever summer rolls around the idea of making lemonade comes to the forefront.

We live in a small town on a busy street where there is enough traffic to make lemonade selling a brisk business. It takes a lot of effort, but the lessons learned as we shop, prepare, sell the lemonade, and divide the profits are invaluable. Seeing the smiles as my children run their small business for the day and reap the rewards fills my heart with joy. So, this summer day my thoughts turn to lemonade and I ponder the lessons I just read in Rain Sundberg's book Wisperings of the Spirit.

LEMONADE ANYONE?
You've probably heard the statement, "If life gives you lemons, make lemonade." You shake your head and agree, but do you really understand the powerful message in these words? This is a casual statement, but it holds incredible power. These words contain the power to change your life.

If life gives you lemons, the first thing to do is to give thanks as they are gifts from God. Then, look carefully at the words. The phrase doesn't say, "If life gives you lemons, receive lemonade," it says, "make lemonade." You must do your part. Action and intent are required. Adding something sweet is required. This sweet ingredient is love.

Lemons don't magically become sweet lemonade. Life doesn't magically become better. There has to be action and there has to be love. Even if you add water and effort, without adding the sweet ingredient of love, all you've got is a glass of lemon water.

What cup will you drink from today? You are the one who chooses. You are the one who decides by your actions and reactions. Is your life full of lemons today? What will you do with them? It is important to add the sweet ingredient of God's love. Look around and discover your opportunities and blessings. Do you want lemons or lemonade? It's all up to you.